On February 18th we honor our first and sixteenth presidents of the United States. Make sure you celebrate in the best way possible– a long weekend packed with skiing! While you're out and about exploring, take a cruise over by the Village Express (our beloved Lift Four.)
Just above Gorrono's Ranch and off to the side of the chair, you might notice a run is closed off and occupied by a field of moguls and jumps. Or rather, you might notice the cool tricks and fast-paced, freestyle turns happening by the young skiers training there. Telluride Ski and Snowboard Club (TSSC) mogul athletes claim residence on Hermit, where they are currently training for competitions all around the state, country, and world. Hermit has also been chosen as the next Rocky Mountain Freestyle Divisional Championships, upcoming on President's Day Weekend (February 16th-18th). Our TSSC athletes will have home course advantage while competing against other mogul skiers from around Colorado and the Rocky Mountain region. Stop by or look down as you're passing on the lift overhead to get a glimpse at some of the next Olympians as they lay down their best tricks in attempt to claim the Divisional title. Click over to the Rocky Mountain Freestyle's website http://rockymountainfreestyle.com/ to learn more about the event, athletes, or the nonprofit, a part of the US Ski and Snowboard association and the United States Olympic Committee. If you are feeling inspired and want to check out more moguls yourself, we are happy to help in anyway possible.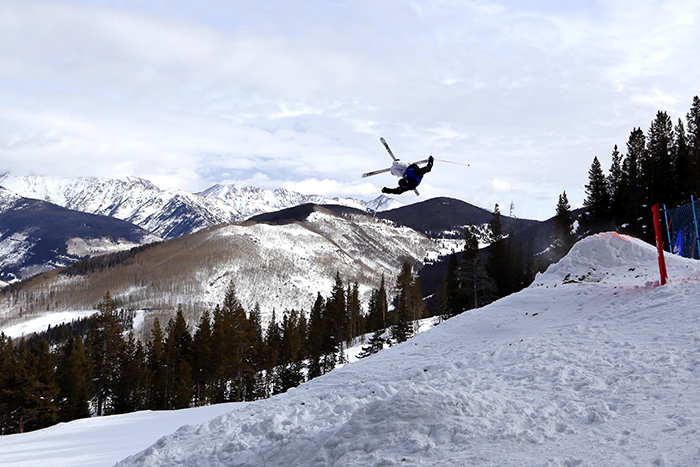 Looking to take a break from ski related activities? President's Day Weekend is also hosting the 20th Annual Telluride Comedy Festival. This wintertime tradition of ours will thaw out any chills you may have accumulated while skiing with some good laughs. With comedians such as Jason Mantzoukas, Paul Scheer, and Matt Braunger, make sure to get your ticket early before all the shows sell out.